Bisons in The News
---
---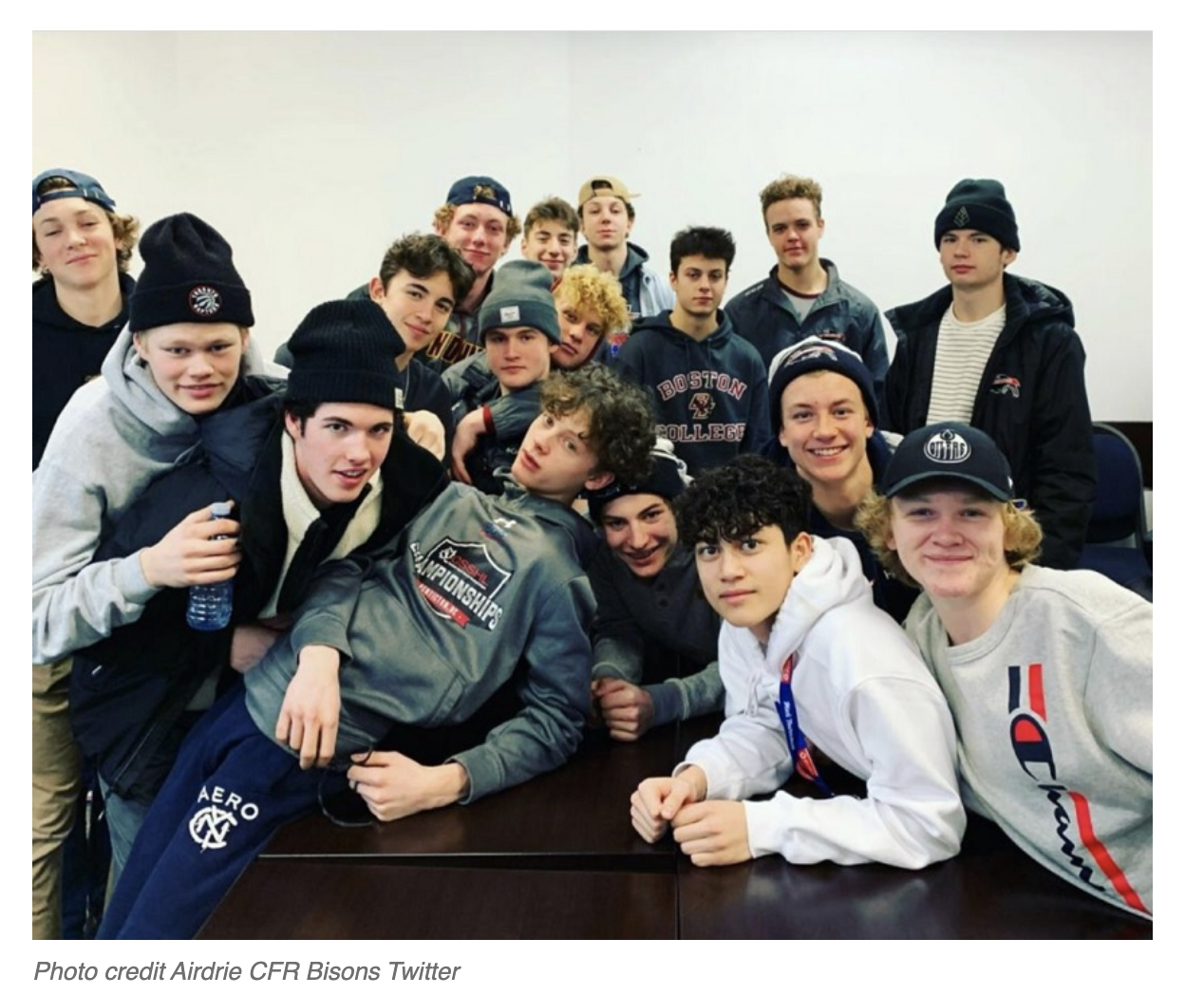 ---
from air 106
The Airdrie CFR Bisons couldn't get it done in Edmonton this weekend.
Joey Haden scored the lone goal for the Bisons as they fell to the Knights of Columbus Pats 3-1 on Saturday night.
August Olson and Shaw Cathcart added the assists.
The Bisons were back at it Sunday afternoon for a game against the CAC Gregg Distributors.
Airdrie was down on the scoreboard when the game was reportedly cut short due to a practice booked at the Bill Hunter Arena.
According to the Alberta AAA Midget Hockey League website, the game ended by a score of 5-3 in favour of the Distributors.
Airdrie sit in last place of the Alberta AAA Midget Hockey League Chrysler Division with only five wins on the year.
The next game is scheduled for Saturday, February 1 when the Grande Peace Ernies Sports Storm play host to the Bisons.
Puck drop at Grande Prairie's Weyerhaeser Arena is at noon.